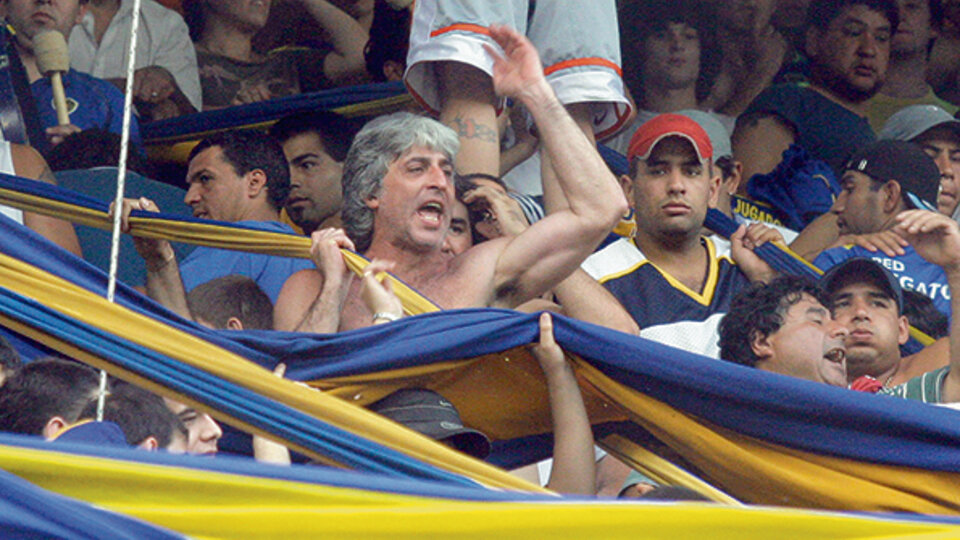 [ad_1]

Rafael Di Zeo, leader of the brave bar of Boca, decided yesterday not to travel to Spain because he would be deported when he arrived in that country, according to his lawyer. Consulted by the NA agency on whether his client would watch the match against River, Jose Monteleone indicated that the decision was to remain in Argentina. The lawyer had previously said: "I warned my client that, as happened with Maxi (Mazzaro), he can also be deported to him. Now it's up to you." In the last few hours, the Spanish and Argentinean security authorities have agreed in writing that anyone considered to be undesirable for sporting events may be deported based on rules of the European Council for Sports Violence.
Di Zeo was given permission from Judge Sabrina Namer to leave the country, although this did not happen. Mazzaro, leader of the dissident bar, was delayed at Barajas airport and will be sent back to Argentina in the next few hours on a Iberia flight. As indicated in a dialogue with TN Serafín Geraldo, spokesman of the federal police union of the Iberian country, "it is impossible to enter Spain with a situation that is not a precedent, if they do not accredit the entrance of the stadium at the airport, they will be deported." "He is detained at the airport because he has not met some of the requirements to enter, and if he does not meet the required requirements, he will be deported," he said of Mazzaro.
In addition, he commented: "My colleagues have to request a list of inadmissible, in case of having problems with the Spanish authorities or if it is forbidden to enter the stadiums."
[ad_2]

Source link