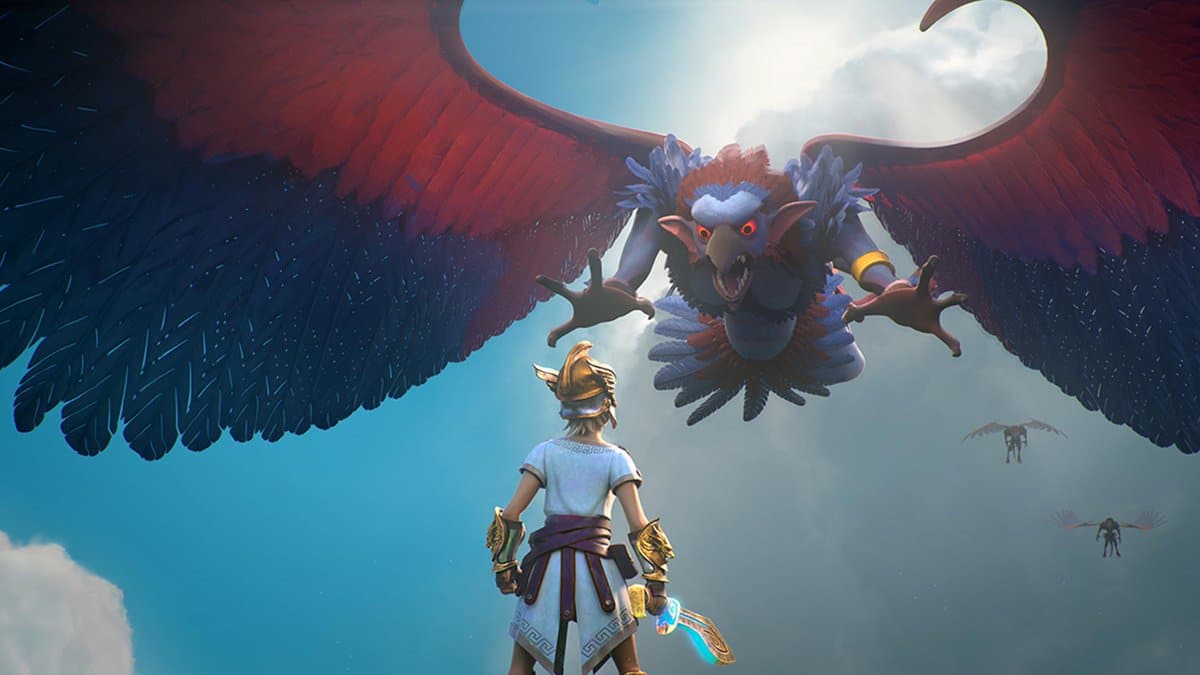 [ad_1]
As you well know, Gods and monsters confirmed only a few minutes of its release on the Nintendo Switch by Ubisoft. Now we have more details about the game.
Thanks to the press release, we were able to know that the title will allow us customize the character, jump, move the sword, shoot a bow and arrow, float high with a bird, use some kind of telekinetic skill to throw trees against enemies and control our resistance gauge.
Its leaders conceive it as a story told by Homer to his grandchildren. In addition, many fans compared him to The Legend of Zelda, to which Jonathan Dumont of Ubisoft responded by saying the following in a recent meeting with Kotaku:
It is flattering that we can be compared to this, but from a narrative point of view, it will be a unique adventure. Skills will change, as will the scope of how they are exploited. It is much more influenced by Odyssey in that sense mechanically. The fact that we can choose and create our own character and customize it too, there is enough to make it yours.
What do you think of his words? Are you interested in the game?
Via Source
[ad_2]
Source link