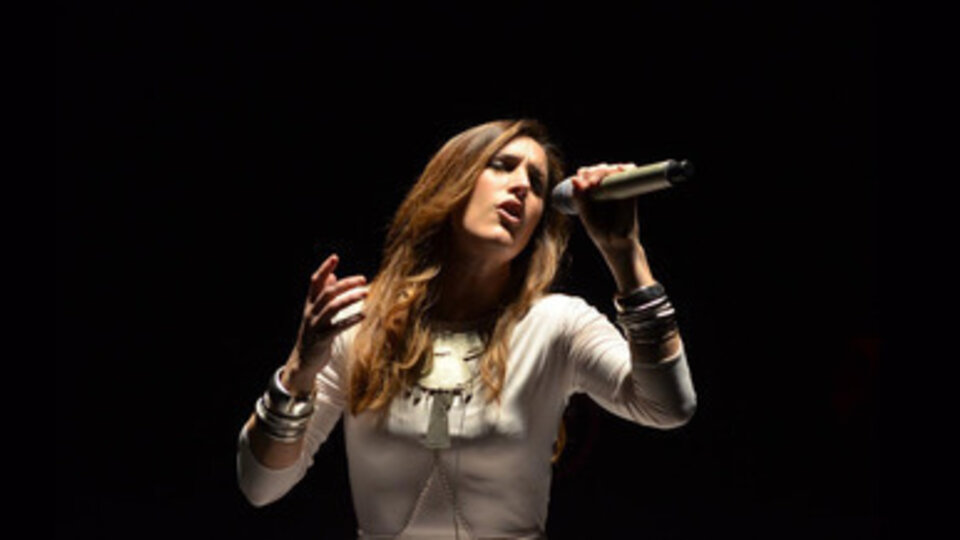 Beside the tribute to Mercedes Sosa, in the powerful opening of Cosquín's first moon, Emiliano Zerbini defended his consecrated condition from the previous year and Soledad Pastorutti confirmed his charisma in a scenario that is related to him. There was also another gathering of artists, as emotional as a celebration, also greeted by the standing square. It was the encounter of Trova Rosarina, who brought to the stage Atahualpa Yupanqui to Juan Carlos Baglietto, Silvina Garre, Jorge Fandermole, Rubén Goldín, Adrián Abonizio and Fabián Gallardo. Representing Santa Fe as a delegation within the "Postcards of the Province", the meeting was able to give much present to this artistic movement that today represents a time and a way of understanding music.
Those were the days of the end of the dictatorship and the subsequent democratic spring, and this effervescence in a time and place – that made Rosario be recently proclaimed "Capital of the national rock", by decree of its Municipal Council – those who saw the birth of songs like "It was April." It was the chosen theme to begin this meeting, in the voices of Garre and Baglietto, that sounded with power, charm and enthusiasm. After opening for the duo the rest of the protagonists of the night were added, completing Trova with all its creators on the scene, except for Fito Páez and the late Lalo de los Santos.
They followed songs that today are hymns: "I come to offer my heart" (which had already sounded the same night, opening the homage to Mercedes Sosa), "Prayer of the backwater" (a hymn, in turn, within Fandermole's repertoire), "Life is a coin" (also of Fito, but carried to the stage by Baglietto, in the days in which Paez was its keyboardist) and "El floe", of Abonizio, this great subject of fire fighting. Along with the singers was a band formed by Claudio Cardone (another Rosario from the times of Trova, who accompanied Luis Alberto Spinetta in different bands, Fito Páez and Illya Kuryaki and the Valderramas), percussionist Juancho Perone (another illustrious Rosario) Julian Baglietto in drums (son of Juan Carlos and singer of the group Egg), Adrián Charras and Leonardo Introini in the bass.
There was no shortage of the current "Canto versos," and "Adriano Abonizio's Historia de Mate Mate", which was also part of Baglietto's repertoire in his time as a gardener and gardener, sounded again. The bis came after a long exchange of gifts and presents between local and provincial authorities, with the public asking for another position. It was with the zamba "La tristecita", "our little homage to another illustrious Santa Fe, Ariel Ramirez," Baglietto explained.
Source link