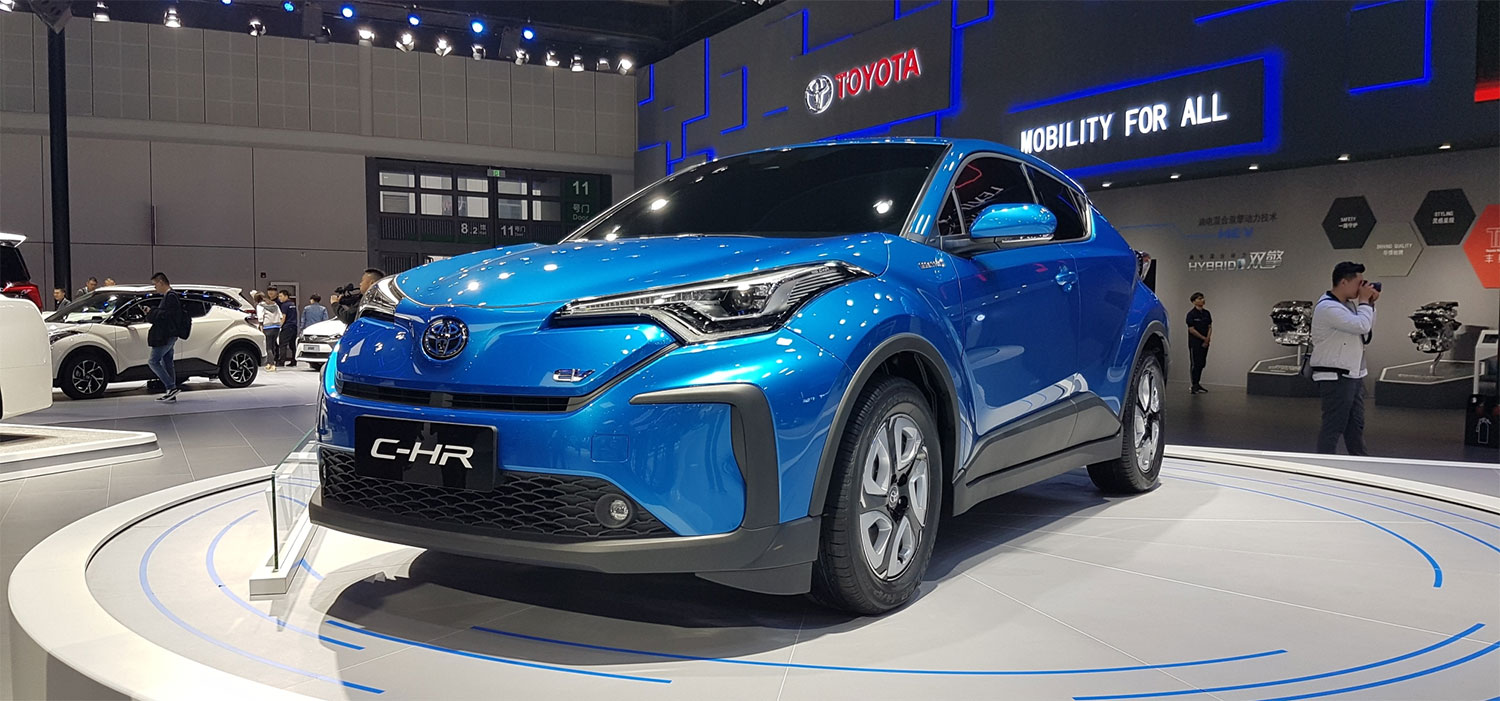 [ad_1]

D– Toyota has decided to focus heavily on electrification, both globally and in China in particular, also spurred by local government regulations requiring that by 2025, 20% of the vehicles sold in the country are electric and plug-in hybrids. The most concrete evidence of this is the new products that the brand presented at the Shanghai Show, these are the C-HR EV and IZOA, two essentially identical SUVs that will be produced and sold exclusively on the Asian Giant.
Both are developed in the modular platform of the TNGA and are similar to the C-HR that already are commercialized in the European market, with the exception of that obviously they have 100% of electrical mechanics, of which no other data has been revealed: only the autonomy is estimated in at least 300 kilometers.
Aesthetically, the difference with the hybrid variants occurs mainly in the frontal sector. By not requiring air intakes to cool the engine, several air intakes have been eliminated, which gives a clean design. Yes, it keeps the plastic protections black in the lower body, but the edges have a more aerodynamic design to achieve greater efficiency.
Internal ports are also identical to the conventional C-HR, only the instruments change, 100% digital, with information on the autonomy and remaining charge.
The Japanese brand's plan is to launch more than 10 electric cars in China in the coming years and reach 5.5 million electric vehicles sold by 2030 globally. In the case of C-HR and IZOA, they will be manufactured by joint ventures formed between Toyota and Chinese companies FAW and GAC.
At its booth, the Japanese company also displays a variety of electrified vehicles, such as the debut of RAV4 and Alphard / Vellfire hybrid electric vehicles (HEVs) in China, as well as the Corolla and Levin plug-in hybrids (PHEVs) March 2019.
When asked about electric fuel cell powered vehicles (VEGF), Toyota's executive vice president, Moritaka Yoshida, said: "Since 2017, Toyota has been demonstrating with Mirai in China. We are considering the introduction of other fuel-cell vehicles such as the FC Coaster."
[ad_2]

Source link