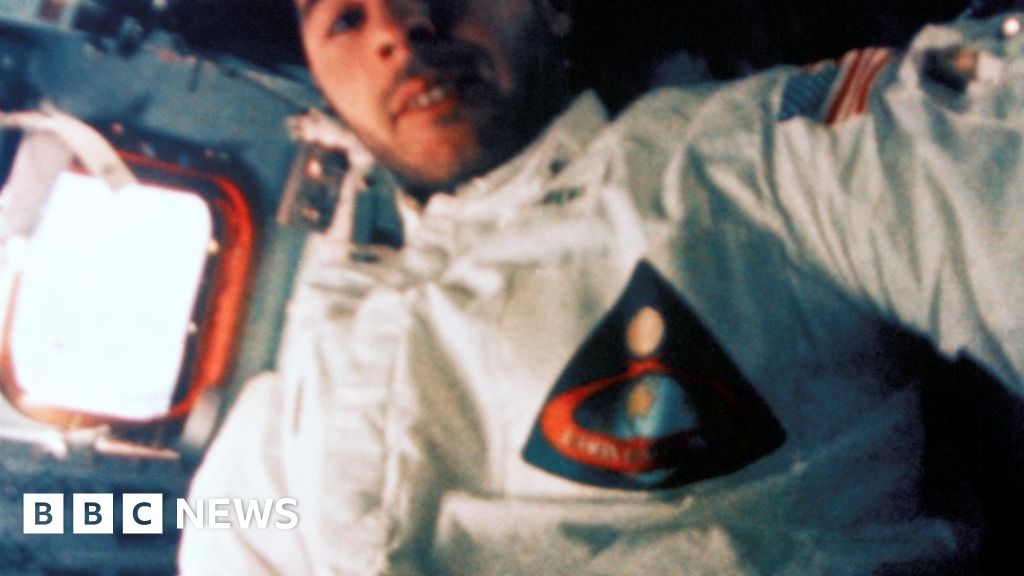 [ad_1]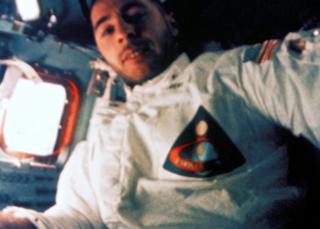 One of the first men to orbit the moon told BBC Radio 5 Live that it is "stupid" to plan human missions on Mars.
Bill Anders, pilot of the Apollo 8 lunar module, the first human space flight to leave Earth's orbit, said sending crews to Mars was "almost ridiculous."
NASA is planning new human missions to the moon.
He wants to learn the skills and develop the technology to enable a future human landing on Mars.
NASA was approached by a response to Anders' comments, but did not respond.
Anders, 85, said he is a "big supporter" of "notable" unmanned programs, "mainly because they are so much cheaper." But he says public support is simply not there to fund much more expensive human missions.
"What's the imperative? What's pushing us to go to Mars?" he said, adding that "I do not think the public is so interested."
Meanwhile, robotic probes are still exploring Mars. Last month, the InSight probe, which will test the interior of the planet, landed successfully on the Elysium Planitia.
In December 1968, Anders, along with colleagues Frank Borman and Jim Lovell, took off from Cape Canaveral, Fla., On top of a Saturn V, before completing 10 orbits around the Moon.
The Apollo 8 crew spent 20 hours in orbit before returning to Earth.
They landed in the Pacific on Dec. 27, landing just 5,000 yards (4,500 meters) from their target point. They were picked up by the USS Yorktown aircraft carrier.
They were the most distant humans on their homeworld at that time – and a vital milestone on the way to the historic landing on Apollo 11's moon just seven months later.
But the ex-astronaut is furious about how NASA has evolved since the heady days of President John F. Kennedy's promise to get a man on the moon by the end of the 1960s.
"Nasa has failed to reach the moon today. They are so ossified … Nasa has turned into a jobs program … many of the centers are mainly interested in keeping busy and you do not see public support not be they pay workers and their congressmen are re-elected. "
Anders also criticized the decision to focus on exploration of the Earth's orbit after the completion of the Apollo program in the 1970s. "I think the space shuttle was a serious mistake. It almost did nothing but have an exciting launch, but never fulfilled his promise, "he said.
"The space station is only there because you had a space shuttle and vice versa. NASA has actually mismanaged the manned program since the last lunar landing."
It is a sight that may seem surprising to a proud patriot and servant to the US military, who still remembers his own mission to space with great affection. It is also a view that Anders accepts does not fit very well with some in the space community.
"I think Nasa is lucky to have what they have – which is still hard in my head to justify. I'm not a very popular guy on Nasa for saying that, but that's what I think," he explained.
His former crew member, Frank Borman, who commanded the Apollo 8 mission and also spent two weeks in Earth orbit during the Gemini program, is a little more enthusiastic.
"I'm not as critical of NASA as Bill," he told 5 Live. "I firmly believe that we need a robust exploration of our Solar System and I think man is part of that."
But asked about the plans of Space X founder Elon Musk and Amazon boss Jeff Bezos – who talked about launching private missions to Mars, Borman is less complimentary.
"I think there's a lot of hype about Mars that's absurd. Musk and Bezos, they're talking about putting colonies on Mars, that's absurd."
The legacy of Apollo
Reflecting on his own historic mission to the Moon, Borman described Apollo 8 as a "great undertaking" and agreed to win the space race.
Anders said he felt the mission's lasting legacy would be "Earthrise," a photo taken by the crew showing mankind's home planet hanging in the darkness of space above the lunar horizon.
Speaking to BBC Radio 4 PM, Jim Lovell also reflected on the Earthrise moment: "When I looked at Earth itself … I started to wonder why I was here, what is my purpose here … kind of I realized, "he said.
"And my perspective is that God has given mankind a stage to perform. Because the play is over, it's up to us."
Frank Borman and Bill Anders chatted with BBC Radio 5 Live as part of a special documentary about the 50th anniversary of their historic lunar mission. Apollo 8: Christmas On the extreme side of the moon will be broadcast on 5 Live on December 24, 2018 at 20:00 GMT.
[ad_2]
Source link