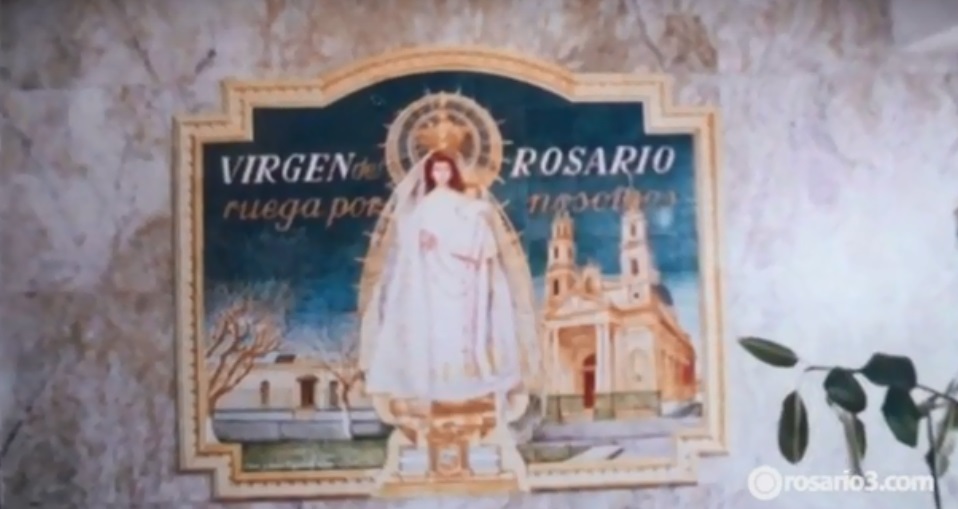 [ad_1]

A mural of the Virgin Our Lady of the Rosary which had been placed in 1985 on one of the recipes of the Rosario airport was removed in a reform and was kept in a barn for 15 years. Now, Father Carlos Costa and the author of the majolica, Juan Fantoni, that the image is reallocated. The request, also requested by other Catholic referents, comes amid the controversy over religious images in public spaces and through growing secularism.
According to a report presented on Thursday the program Telenoche (The Three) majolica would have been blessed by the pope John Paul II during his visit to Rosario in 1987.
He was retired when began the reconstruction of the new airport. At that time, 15 years ago, the decision was taken to cut the wall to save it and was kept in a shed.
The request to reinstall the Virgin's mural somewhere at the airport is made at a time when society is debating the relationship between Church and State.
In this context, the Council of Rosary requested last month that the province, through the Ministries of Education and Health, remove the religious symbols and images installed schools and hospitals public or belonging to the state of santafesino with jurisdiction in the city of Rosario.
[ad_2]

Source link