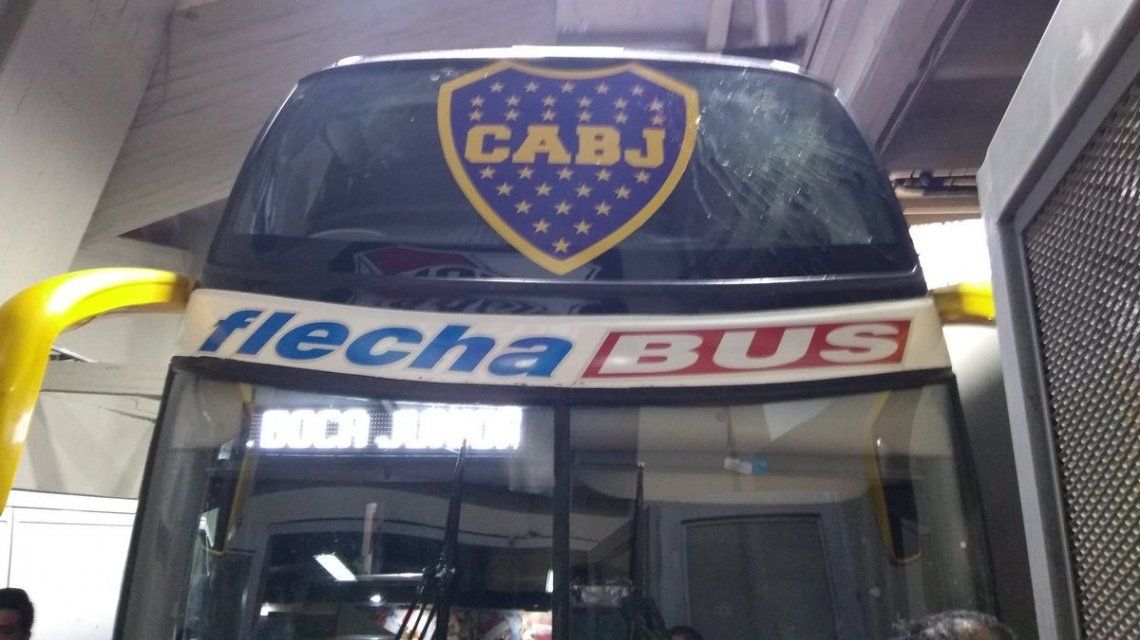 Boca general secretary Cristian Gribaudo said there were team players "cut and injured" by incidents on arrival at the "Monumental" stadium and assured that "they are not in a position to play" the rematch of the Cup final. Liberators
"It was a total disaster, there are injured players, cut off. Excuse me. Let's talk to the Conmebol people because there are players who are not there to play"he explained in radio statements.
Darío Benedetto, Carlos Tevez and Agustín Almendra entered the visiting team with a lot of breathing difficulties as a result of a supposed "pepper spray" they received inside the micro during the arrival at the "Monumental" stadium.
"They threw pepper gas", Stuttered Benedetto, one of the most affected, as could be seen in the official broadcast as he strolled through the inner ring of Núñez stadium.
With tears in his eyes and continuous coughing, the Boca team and the technical team led by Guillermo Barros Schelotto entered the locker room, where President Daniel Angelici also entered.
Even, as it turned out, in the locker room, Boca's leadership spoke of an "ambush" on arrival at the "Monumental" stadium, because a tear gas grenade entered the micro.
Source link