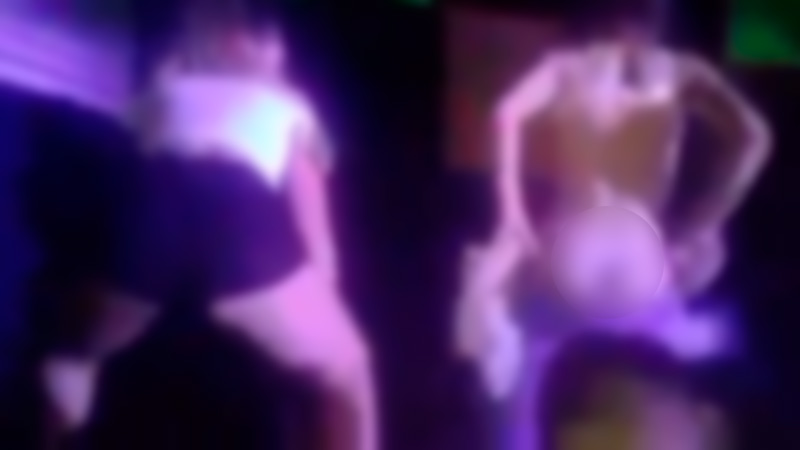 The video showed three girls competing for a sparkling wine. In the pictures, the teenagers who dispute the prize, encouraged by the launcher, even showed their bodies to those present at the scene.
The episode recorded this weekend in a bar in the region of the port of Paraná was replicated with photos and a video of the participants, who were careful to publicize it on social networks. The images quickly became viral and assumed public status.
Of the three girls, two were left in the race. To the cry of "revenge" and with the harangue "take everything", the adolescents showed their underwear to obtain the prize of a sparkling wine.
"Start peeling, start tearing something up," are the words you hear the announcer say.
In the contest, one of the two girls decides to come down from the bar, to which the presenter redoubles the speech: "I know you'll win 1, 2 and 3 and show a tit".
But from the audience you hear the denials to the challenge. However, and not satisfied with the episode, the animator urges the young woman to show off her breasts.
The launch of the animator
The driver of the event, called Facundo, made his disclaimer on social networks, where he said: "For all those who are uploading things and writing to the poor kid, why not start doing something more prudent. they speak without knowing things. "
And he questioned, "I have family and they made me sick in front of them, I have brothers and a mother."
Likewise, he complained: "Why before uploading the video and talking without knowing things, do not ask for justice for bigger things, like asking the killer who left" kick "(sic) of the bowling alley stop. .. Respect a little more ".
var magnificPopup = $.magnificPopup.instance;
(function(d, s, id, twid) {
var js, fjs = d.getElementsByTagName(s)[0];
// fb + common if (!d.getElementById(id)) { js = d.createElement(s); js.id = id; js.src = "http://connect.facebook.net/es_LA/sdk.js#xfbml=1&version=v2.0&appId=696163903740665"; fjs.parentNode.insertBefore(js, fjs); }
// +1 js = d.createElement(s); js.src = 'https://apis.google.com/js/plusone.js'; fjs.parentNode.insertBefore(js, fjs);
// tweet if (!d.getElementById(twid)) { js = d.createElement(s); js.id = twid; js.src = '//platform.twitter.com/widgets.js'; fjs.parentNode.insertBefore(js, fjs); }
}(document, 'script', 'facebook-jssdk','twitter-wjs'));