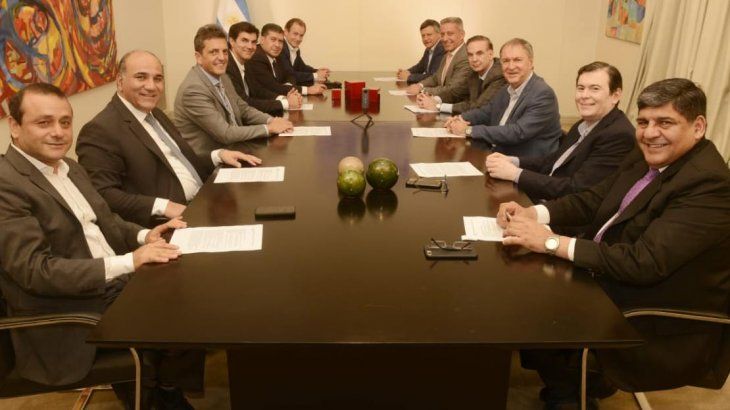 [ad_1]

The second plenary session of "alternative" Peronism, this time in the Buenos Aires office of the Casa de Córdoba, It was the opportunity for the leaders to seal the parliamentary unification of the Peronist extraction blocs in Congress.
Upon entering the meeting, the head of the Federal PJ's Senate block, Miguel Pichetto, considered that "the incorporation of Zamora is very important to continue constructing a serious alternative with proposals for the future".
For his part, the governor of Salta, Juan Manuel Urtubey, said that "the idea is to continue adding new leaders beyond Peronism." "We seek to build a broad and plural option that contains the vast majority of Argentines disillusioned with the government but who also do not want to go back to the past," he said.
Among those present were also the governor of Tucumán, Juan Manzur, the national deputy Diego Bossio, the head of the Renewal Front, Sergio Massaand the president of Cordoba Juan Schiaretti, who acted as host.
The meeting was Gustavo Bordet (Entre Rios), Sergio Casas (La Rioja), Domingo Peppo (Chaco), Mariano Arcioni (Chubut), Juan Carlos Arcando, vice of Tierra del Fuego and José Pepe Scioli.
[ad_2]

Source link