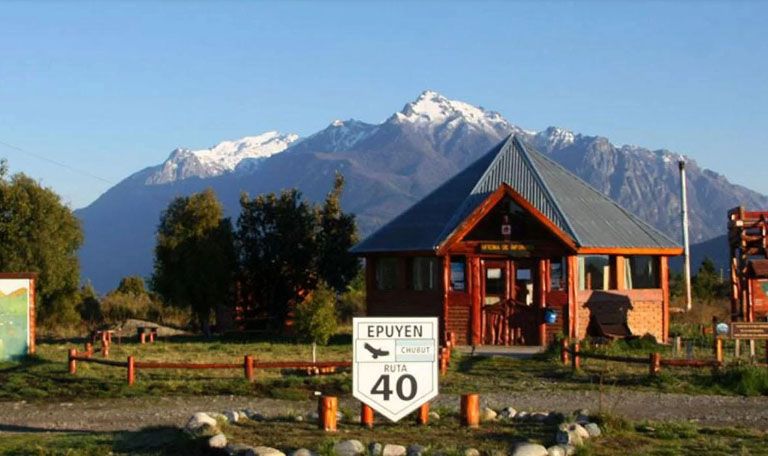 [ad_1]

It was one of five confirmed cases and he was undergoing intensive treatment at Esquel Hospital. There are four other cases reported as "suspects".
A 61-year-old man from the city of Epuyén in Chubut died this morning at Esquel Hospital. It is one of five cases confirmed by hantavirus in the southern province of the country, of which two were hospitalized and three were outpatients.
Hospital officials said the patient was in critical condition and could not get over the situation. He was a municipal employee. Last week, a 14-year-old boy died of the same virus. He had entered the zonal hospital with a severe digestive condition.
In recent days, Epuyén has recorded five cases confirmed as positive for hantavirus, certified by the National Institute of Infectious Diseases "Carlos Malbrán" where the samples are sent. In addition, sources from the Chubut Ministry of Health told TN.com.ar that there are four other cases reported as "suspects". Some of them are in outpatient follow-up.
Following the wave of infections, ministry officials called for the presence of a team of specialists from the nation who are expected to arrive in the mountains in the middle of the week to establish a strategy to combat the disease.
The most frequent form of infection of the epidemic is through the virus that transmits the small rodent "Oligoryzomys longicaudatus", known as "raglan mouse" in the Cordillera. There it proliferates especially during the flowering period of the cane coliita, which is its preferred food and generates an abundant seed in the stage of flowering, very rich in nutrients.
Once in the human body, hantavirus pulmonary syndrome causes high fever, muscle aches, cough and headache.
After several days, respiratory problems worsen and progress to severe conditions that, if uncontrolled, can cause death of patients due to respiratory failure or shock when the lungs are full of fluid, in a situation that is complex for the hospital authorities, because it exists treatment.
Preventive measures
– Avoid coexistence with rodents and contact with their secretions.
– Prevent rodents from entering or nesting in homes.
– Cover holes in doors, walls and pipes, maintain hygiene with water and sanitary water, put gardens and firewood more than 30 meters from houses, grass cutting and weeds up to a radius of 30 meters around the house. Moisten the floor before sweeping to avoid dust.
– Ventilate at least 30 minutes before entering enclosed spaces (houses, sheds). Cover your mouth and nose with a damp handkerchief before entering.
– Perform the cleaning (floors, tables, drawers and cabinets) with one part of bleach every ten of water (leave 30 minutes and then rinse). Moisten the floor before sweeping to avoid dust.
– When camping with weeds and dumps, do not sleep directly on the ground and consume drinking water.
[ad_2]

Source link