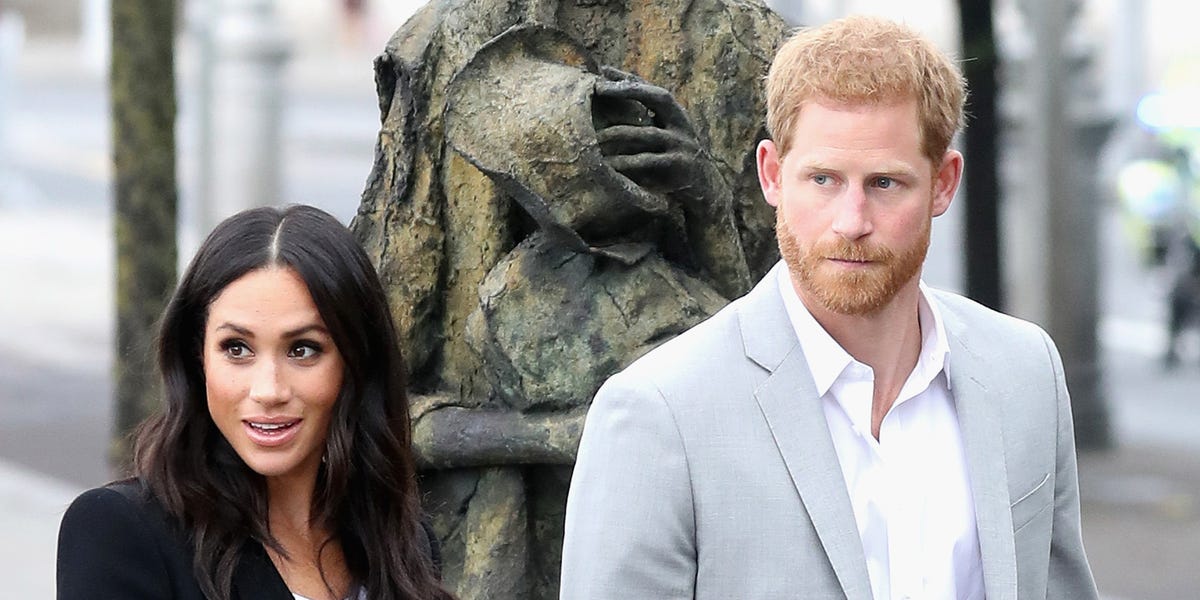 [ad_1]

Getty ImagesChris Jackson
Prince Harry and Meghan Markle will celebrate their first Valentine's Day as a couple in just over two weeks. Except, they will not really celebrate together.
Last year, Harry and Meghan would have spent Valentine's Day together in Scotland after they officially took part in Edinburgh on the 13th. But this year will be different. Work commitments mean that Prince Harry will be out of the country on February 14, leaving Meg's diary open for Galentine's night with his friends. Soho Farmhouse, anyone?
Advertisement – Continue reading below
Indicating real duties, do not wait for anyone, Kensington Palace announced This week, on V, Prince Harry will be visiting Norway. As part of his role as captain-general of the Royal Marines, Harry will be in Norway's bardufoss to celebrate the 50th anniversary of Operation Clockwork, which saw helicopters operating for the first time in the Arctic Circle. So, yes, he will need to warm up.
But this will not be the first time Harry has been missing out on an important occasion since he married Meghan in May last year. In November, the duke lost his six-month wedding anniversary (uh, I celebrate my half-birthday if I can get away with it, so do not tell me that six months of marriage is not worth doing a song and dancing about) because he was out of the country on a work trip again.
Harry was invited to Zambia by the Ministry of Foreign Affairs on that occasion to attend an event commemorating World War II and World War II veterans of Zambia, among other things. Very important and significant things, so we are sure that Meghan did not have a problem.
Advertisement – Continue reading below
And let's face it, with a baby on the way, Harry is probably trying to cram all his foreign commitments before the birth of his son. So the couple can relax with some candles and one of M & S's "Two Dine For £ 20" deals when he comes back.
Follow Cat on Instagram.
[ad_2]

Source link