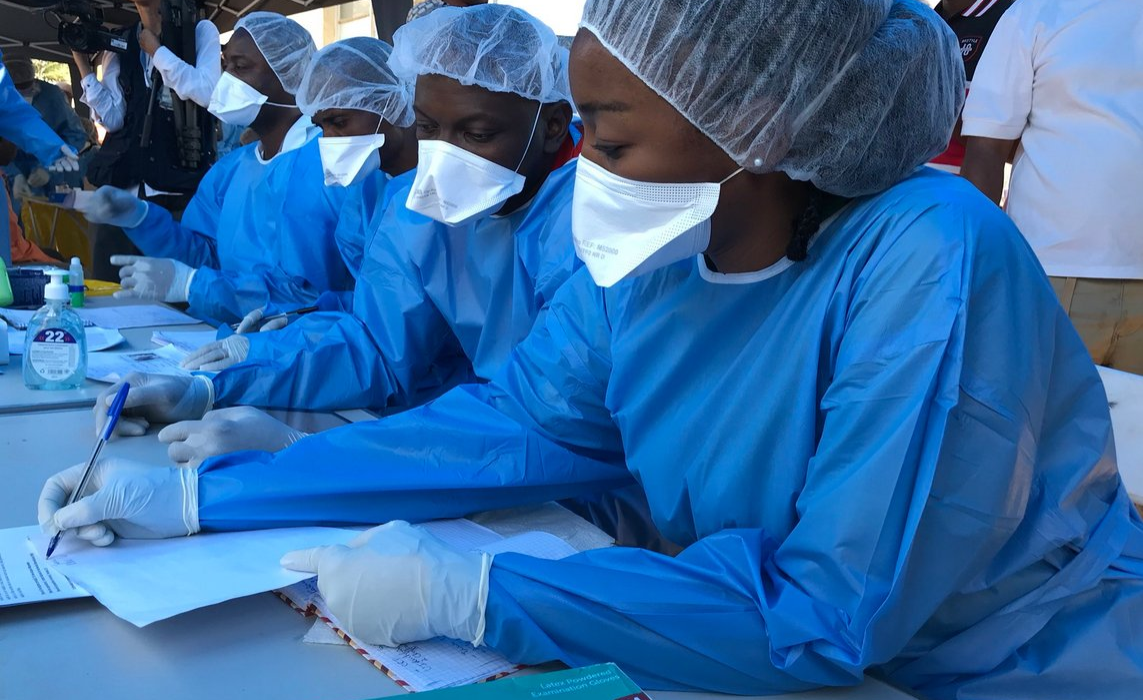 [ad_1]

By Lilian Nanmagembe
Kampala – Uganda is going to start vaccination against the deadly Ebola hemorrhagic fever (EHF) for the first time as a preventive measure against the disease that devastated the neighboring Democratic Republic of Congo (DRC).
Health Minister Jane Ruth Aceng said only health and front line workers from the five high-risk border regions prone to HIV infection will receive the VSVR vaccine as of today.
"As a neighbor to the DRC, Uganda is on high alert because of the high risk of the Ebola threat," Dr Aceng said on Friday.
Dr. Aceng also reiterated that there is no confirmed case of Ebola in the country and an active case search continues in all communities, health facilities and the designated and informal border in all districts.
The five districts identified by the government as most at risk include Kabarole, Bunyangabu, Kasese, Bundibugyo and Ntoroko.
Ebola erupted in the northeastern provinces of DRC in August and killed about 200 people and spread to areas close to Uganda. A thriving cross-border trade and social movements and events between relatives living on both sides of the border led the government to step up sorting amid fears that deadly hemorrhagic fever could spread throughout the country.
As of November 1, the DRC recorded a total of 285 cases of Ebola, 250 confirmed and a total of 180 deaths. Another 41 suspected cases are under investigation. Dr. Yonas Tegegn Woldemariam, a WHO representative in Uganda, said the vaccine is safe, with a 90% efficacy level, and starts working within 10 days from the time it is administered. It remains effective in the body for the next 12 months, he noted.
"There are no major risks recorded so far. Once vaccinated, there may be only one normal reaction and that is why we follow those vaccinated," Tegegn said.
He also explained that the vaccine was limited to a certain portion of the population because it is very scarce.
A total of 2,100 doses of the vaccine donated by the US company Merck, through the WHO, are already in the country. Other African countries that used the same vaccine include Guinea and DRC.
About Ebola
The Ebola virus belongs to the Filoviridae family (filovirus) and is composed of five distinct species: Zaire, Sudan, Côte d 'Ivoire, Bundibugyo and Reston. According to the World Health Organization, the Ebola virus is transmitted by direct contact with the blood, secretions, organs or other body fluids of infected people.
[ad_2]

Source link